Readability score checker
Our free readability checker will analyse your content and provide you with a reading ease assessment score.
Word and Character Counts
Free Online Readability Checker
Why your readability score matters
Audience Understanding: They help ensure that written material is suitable for the intended audience. For instance, a medical leaflet should be easily understandable by the general public, not just healthcare professionals.
Web Content and SEO: For websites, readability affects user engagement and search engine rankings. Content that is easier to read is likely to retain visitors longer and may be favored by search engines.
Educational Content: In education, these scores assist in creating age-appropriate and grade-appropriate materials. This helps in ensuring that students are given texts that match their reading abilities.
Effective Communication: In business and professional settings, it's vital to convey information clearly and concisely. A high readability score indicates that a wider audience can comprehend the content without misinterpretation.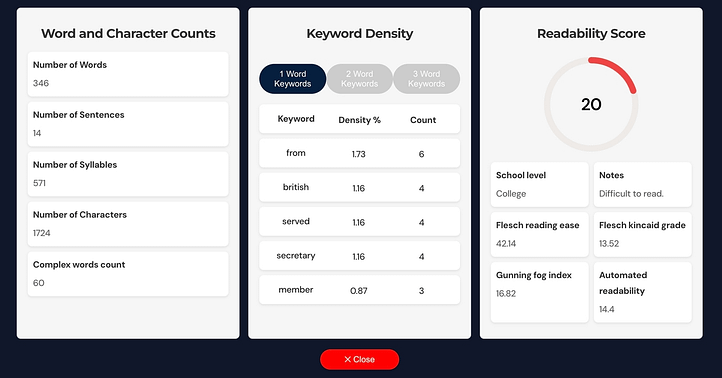 Understanding the Fletch Kincaid Reading Ease Score
The Flesch-Kincaid Reading Ease score is a tool designed to assess how easy a text is to understand. It works by evaluating two key factors: the average length of sentences (measured by the number of words) and the average number of syllables per word.
A higher score indicates that the text is easier to read, with shorter sentences and fewer syllables per word. Conversely, a lower score suggests the text is more complex, with longer sentences and more syllables per word. The score ranges from 0 to 100, with higher scores representing text that is simpler and easier for a wider audience to understand. This makes it a useful gauge for writers and educators in ensuring their material is accessible to their intended audience.
Key elements improve your readability
Shorten Your Sentences: Aim for shorter sentences, ideally under 20 words.
Use Simple Language: Avoid jargon, technical language, or complex vocabulary when simpler alternatives are available.
Organize Content Logically: Ensure your content has a clear, logical structure. Use headings and subheadings to guide readers through your text and to break it into manageable sections.
Avoid Unnecessary Words: Be concise. Remove words or phrases that don't add value to your message.
Readability Tools: Use readability tools to gauge the readability score of your writing.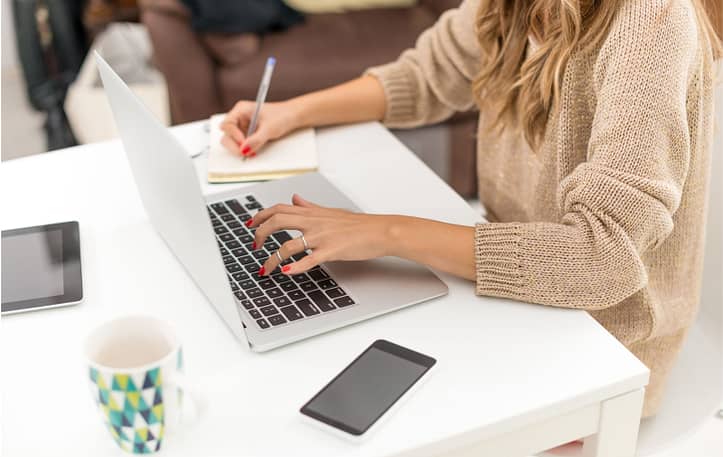 Flesch Kincaid Reading Ease Table
| Score | School level (US) | Notes |
| --- | --- | --- |
| 100.00–90.00 | 5th grade | Very easy to read. Easily understood by an average 11-year-old student. |
| 90.0–80.0 | 6th grade | Easy to read. Conversational English for consumers. |
| 80.0–70.0 | 7th grade | Fairly easy to read. |
| 70.0–60.0 | 8th & 9th grade | Plain English. Easily understood by 13- to 15-year-old students. |
| 60.0–50.0 | 10th to 12th grade | Fairly difficult to read. |
| 50.0–30.0 | College | Difficult to read. |
| 30.0–10.0 | College graduate | Very difficult to read. Best understood by university graduates. |
| 10.0–0.0 | Professional | Extremely difficult to read. Best understood by university graduates. |
Frequently Asked Questions on Readability Checking